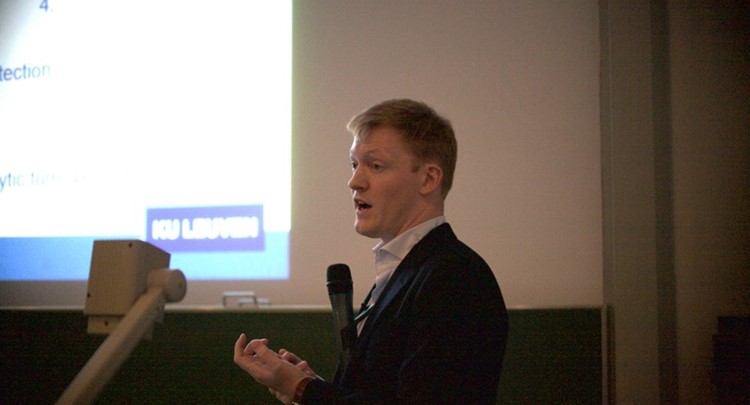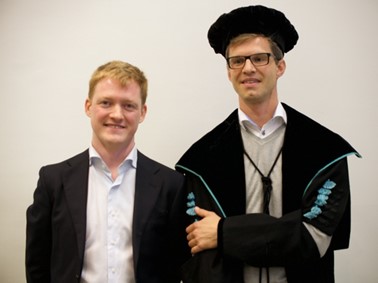 Thursday October 5th, 2017
Jordi Van Loon successfully defended his PhD thesis 'COMBINED SUPER-RESOLUTION FLUORESCENCE AND SCANNING
ELECTRON MICROSCOPY FOR CATALYSIS RESEARCH' in Aula L (Kasteelpark Arenberg 10, 3001 Heverlee)
This work was supported by the European Research Council (ERC).
Full text: https://lirias.kuleuven.be/handle/123456789/592081
Board of examiners: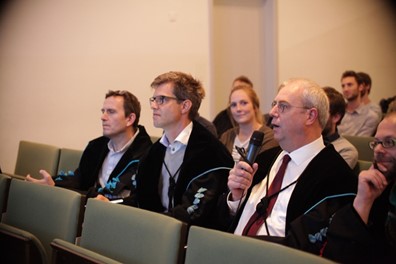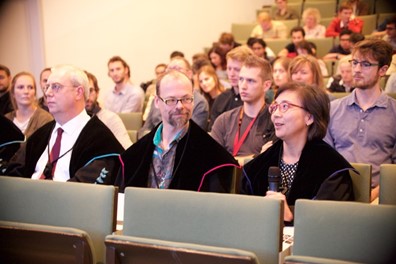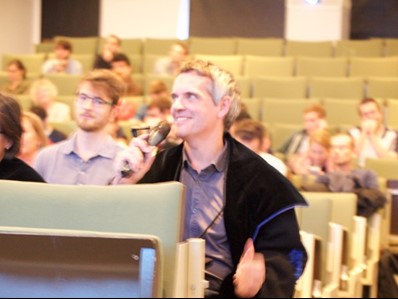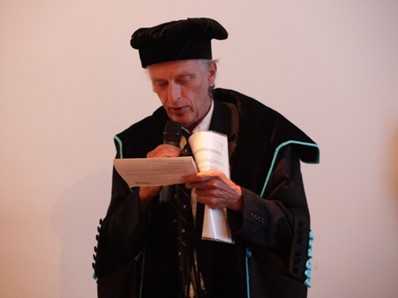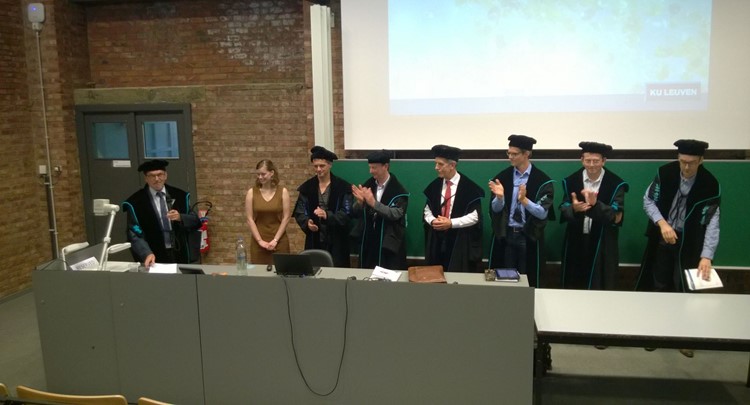 August 17th, 2016
Eva Plessers successfully defended her PhD thesis 'Heterogeneously catalyzed chemoselective reduction of unsaturated nitro and carbonyl compounds' in the Aula van de Tweede Hoofdwet (Thermotechnisch Instituut, Kasteelpark Arenberg 41, 3001Heverlee).
This work was supported by the Research Foundation Flanders (FWO).
Full text
https://lirias.kuleuven.be/handle/123456789/547128
Board of examiners
- Prof. dr. ir. Maarten Roeffaers (promotor)
- Prof. dr. ir. Dirk De Vos (co-promotor)
- Prof. dr. ir. Johan Buyse (voorzitter/chairman)
- Prof. dr. ir. Maarten Roeffaers (secretaris/secretary)
- Prof. dr. ir. Johan Martens (KU Leuven)
- Prof. dr. Johan Hofkens (KU Leuven)
- Prof. dr. ir. Rob Ameloot (Ku Leuven)
- Prof. dr. Krijn P. de Jong , University of Utrecht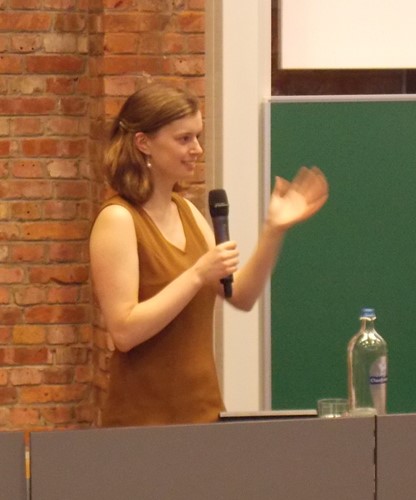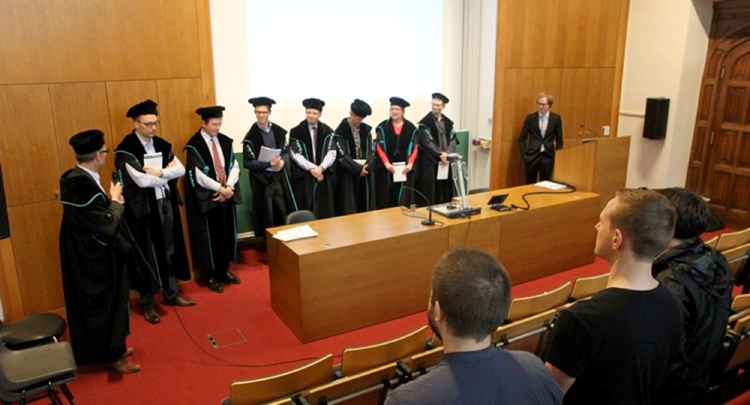 Friday May 23th, 2016
Ivo Stassen successfully defended his PhD thesis "Synthesis of immobilized metal-organic frameworks for integrated applications" in the aula Arenbergkasteel, 01.07 (Kasteelpark Arenberg 1, 3001 Heverlee)
This work was supported by the Research Foundation Flanders (FWO)
Full text: https://lirias.kuleuven.be/handle/123456789/540004
Board of examiners
Prof. dr. ir. Dirk De Vos (promotor)

Prof. dr. ir. Maarten Roeffaers (co-promotor)

Prof. dr. ir. Rob Ameloot (co-promotor)

Prof. dr. ir. Jan Vanderborght (voorzitter/chairman)

Prof. dr. ir. Dirk De Vos (secretaris/secretary)

Prof. dr. Johan Hofkens

Prof. dr. Christine Kirschhock

Prof. dr. Philippe Vereecken

Prof. dr. Roland A. Fischer , Ruhr-Universität Bochum
Picture (fltr)
Prof. Jan Vanderborght
Prof. Rob Ameloot
Prof. Dirk De Vos
Prof. Maarten Roeffaers
Prof. Roland Fischer
Prof. Johan Hofkens
Prof. Christine Kirschhock
Prof. Philippe Vereecken
Ivo Stassen